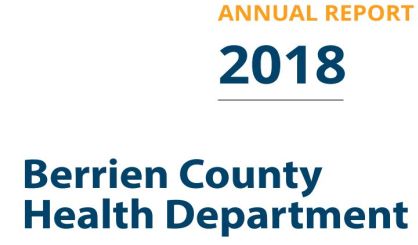 The Berrien County Health Department has released its report for 2018. Spokesperson Gillian Conrad tells WSJM News the department gave its report to the Berrien County Board of Health earlier this month. She says some people might not realize how many things the county health department does around the community in a given year.
"We gave out over 3,500 adult vaccines and over 2,600 childhood vaccines," Conrad said. "We had over 13,000 total WIC client appointments throughout the year. We had over 2,300 sexual health clinic visits."
Another big push was made to get those who tested positive for STDs to come back for follow-up screenings.
"We started what we call our Fast Track Program so that folks can come in, they don't have to have an appointment, they can come right in, kind of skip to the front of the line, and get that STD check really quickly."
Conrad also says the Berrien County Health Department provided more than 13,500 vision screenings and 12,000 hearing screenings to children in 2018. A particular focus of the 2018 report is the department's response to flooding around the county. Conrad says it tested properties, monitored septic systems, and helped people prevent mold. The annual health department report is now online.