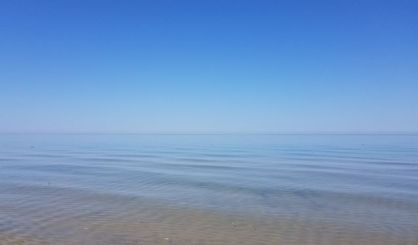 Lake Michigan did not break its all-time high water level record in August, but it was very high when compared to average. That's according to the U.S. Army Corps of Engineers which recently released its Great Lakes water level report for the month. Forecaster Deanna Apps tells WSJM News Lake Superior tied its record high for the month while Lakes Michigan and Huron were about three inches below their record highs. She says the water levels have been trending up for a few years.
"Over the last couple of years, we've just seen generally wetter conditions in the basin that have kind of led us to this period of high water, and this year it's kind of culminating in these record highs," Apps said.
Apps also tells those with interests along the Great Lakes shorelines to beat the rush and apply for shore protection permits now ahead of the fall and winter storms.
"With the likelihood of there being high water again next year, we can be proactive in getting these permits in advance so people can continue to protect their property."
Apps says fall and winter can result in more erosion and coastal flooding even as the overall water levels go down. During this summer, Lakes Superior, St. Clair, Erie, and Ontario all reached new record highs.