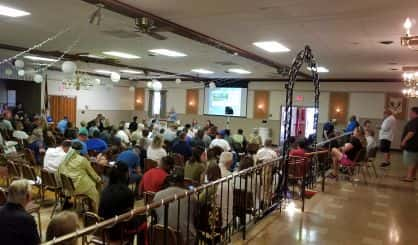 The fall Berrien County land auction has been held, netting more than $288,000 for the county's foreclosure fund. Berrien County Treasurer Bret Witkowski tells WSJM News 112 of 120 properties were sold Tuesday. That money goes into the foreclosure fund to take care of other foreclosed properties.
"Blight removal, mowing, we just spend almost $9,000 most of what we own over at the New Harbor Condo Association," Witkowski said. "It's just money that goes back into the community."
Witkowski says most of the foreclosed properties sold on Tuesday were vacant, although a few did have houses. The next Berrien County land auction will be held in the summer of 2020.