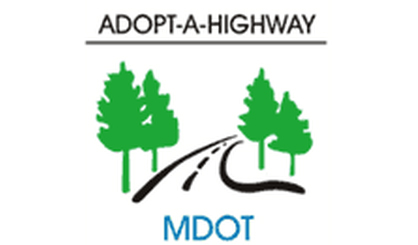 Starting this Saturday will be the final Adopt a Highway cleanup of Michigan roads for the year. Michigan Department of Transportation spokesperson Dan Weingarten tells WSJM News there are more than 2,800 volunteer groups who pick up trash along stretches of road three times a year.
"It can be pretty much any group of three people who want to get together and adopt a stretch of highway and agree to turn out for the regular pick-ups and keep it clean," Weingarten said.
Weingarten says the volunteers each year pick up more than 65,000 bags of trash. Those bags then go to landfills that have volunteered to take them.
"People have found pieces of vehicles, furniture, almost anything you can imagine."
Weingarten says the Adopt a Highway volunteers save the state about $5 million per year, money that can then go into fixing the roads instead. This Saturday starts the Adopt a Highway period that will last through next Sunday. If you see those volunteers in vests picking up trash along a road, give them space and slow down. You can find out more about Adopt a Highway right here.
To speak to someone about signing up, the representative for Berrien, Branch, Calhoun, Cass, Kalamazoo, St. Joseph, and Van Buren counties is MDOT's Anna Roberts at 269-789-0560 extension 249.