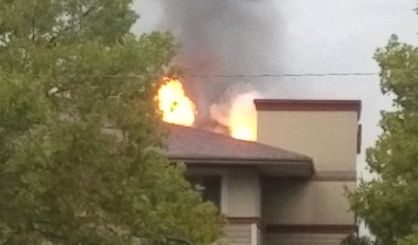 No word yet when the Harbor Grand Hotel in New Buffalo might be repaired and opened back up after a Friday evening fire. It started during the storms that ripped through southwest Michigan, and witnesses say it appears to have been started by lightning, though the fire department has not issued a cause as yet. Our partners at WSBT talked with Harbor Grand Hotel maintenance worker Jeff Stupar about the damage.
"Pretty much the whole hotel is damaged from water damage," said Stupar. "From all the water used to put out the fire and also the big rain storm."
The flames were contained to the third floor of the hotel, which was almost 100% booked for the night. There are no reports of injuries. WSJM News has reached out to the New Buffalo Fire Department for an update.