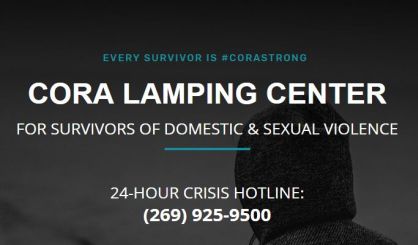 October is Domestic Violence Awareness Month, and the Cora Lamping Center for Survivors of Domestic and Sexual Violence is telling everyone what they can do to help. Center supervisor Salena Jonjevis tells WSJM News everyone would just do one thing, they could contribute to fighting the problem.
"One thing, a simple act, can change a feeling, someone's day, someone's life," Jonjevis said. "So we're just asking the question, 'What one thing will you do to make a difference?'"
Options include being a caring and consistent adult in the life of a child, talking to loved ones about violence, and creating a culture of consent in your home. Jonjevis says you can also take an online pledge to do your one thing. The Cora Lamping Center is the only domestic violence safe shelter in Berrien County. Jonjevis tells us they're planning to move to a bigger facility that will triple their capacity in December. You can find out more at the website of the Avenue Family Network.