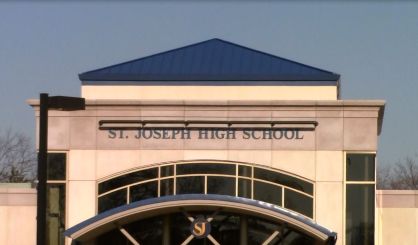 St. Joseph High School Principal Greg Blomgren says a new partnership between the school and the Boys and Girls Club of Benton Harbor has gotten off to a good start. The club just opened a new location at the high school. Blomgren tells WSJM News it comes out of a pilot program at EP Clarke Elementary last year.
"The pilot program through Clarke Elementary was very successful last year," Blomgren said. "There were rave reviews about the program itself, what the Boys and Girls Club had to offer, and the impact it had at Clarke."
Blomgren said he then thought to invite the Boys and Girls Club into St. Joe High. He says while the school has many good clubs, activities, and sports, they've found there are still some kids who don't quite fit into those. The Boys and Girls Club may have something they would enjoy.
"The Passport to Manhood program, the Smart Girls program, the Power Hour program. Those are three that come to mind that we feel could be very impactful for our kids here."
Blomgren says the when Boys and Girls Club staff met with students during lunch hour before the opening of the new location, it was evident there would be plenty of interest among the kids. The Boys and Girls Club office is located in room 216 of the high school, and is open from the end of the school day through 6 p.m. each weekday.