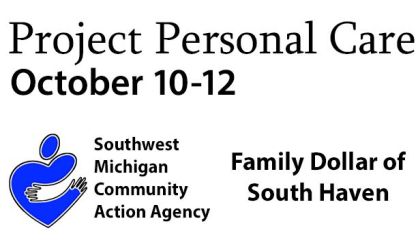 Set for this Thursday, Friday, and Saturday is 103.7 COSY radio's Project Personal Care drive. COSY's Paul Layendecker tells WSJM News Project Personal Care collects items for those in need, but not the usual canned goods.
"Things that we take for granted are what we're collecting," Layendecker said. "Toilet paper, paper towels, soap, shampoo, toothpaste, those kinds of things."
Layendecker says people often don't think to donate those items.
"Many people think these items should be covered by a Bridge Card, but they're not. In some cases, you can't use your Bridge Card to buy necessities like these personal care items."
COSY will be broadcasting live at the Family Dollar in South Haven on Thursday from 9 to 7, Friday from 9 to 4, and Saturday from 10 to 2 collecting items. They've been doing this for four years now, giving all donations to the Southwest Michigan Community Action Agency. Layendecker invites one and all to stop by. You can find out more right here.