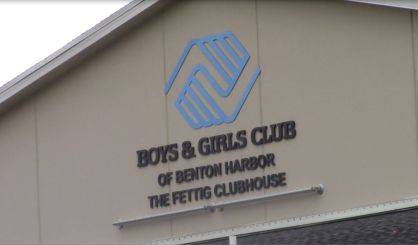 The Boys and Girls Club of Benton Harbor has opened a new location at St. Joseph High School. Director of Operations Liji Hanny tells WSJM News the organization ran a pilot last year at E.P. Clarke Elementary School that went well, and then administration at St. Joseph Public Schools inquired about having something similar for the high school. The Boys and Girls Club location opened in one classroom last week.
"It's an opportunity for us to partner with St. Joe to create additional learning pathways for all of the young people that attend their school."
Hanny says students at St. Joseph High School will now have access to programming to help them excel academically and to pursue healthy lifestyles. So far, the reaction has been positive.
"It's been really great. We're getting pretty good attendance. Our room was full each day last week, and we're looking forward to see how it's going to grow in the near future."
Hanny says Boys and Girls Club representatives go to the cafeteria during lunch hours to introduce themselves to students, and any students who want to learn about club programs can stop by room 216 from the end of the school day through 6 p.m. Parents can do the same.