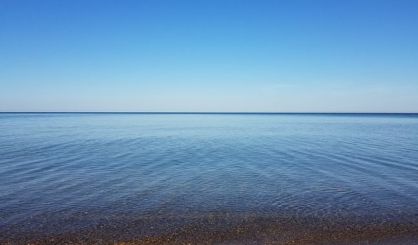 An effort to acquire about three acres of lakefront property in Chikaming Township to be used for expanding a public beach is inching toward success. Chikaming Township Supervisor David Bunte tells WSJM News after the Cherry Beach Project was passed up for a state grant last year, they started collecting donation pledges again this year.
"We resubmitted our application and then vowed to raise 40% of the match, as opposed to 25% of a match, for this year's round," Bunte said. "What that did was increase our commitment into the project up to $1.65 million."
Bunte says the Michigan Natural Resources Trust Fund grant would be more likely if the project collected more in pledges. The deadline was September 30 to reach that $1.65 million goal.
"We did it! We did it. We actually just exceeded that amount. There were pledges from actually 28 states, almost 950 individuals, and then additional grants and support from different foundations."
Bunte says people support adding the three acres to the public Cherry Beach because of all their memories vacationing at the beach over the years. He notes it's rare to have a chance to buy private property along the lake so it can be added to a public beach, and so the township and others had to try. They'll learn if they can get the state match when the state Natural Resources Trust Fund Board meets in December.