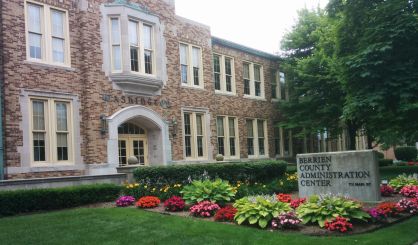 The Berrien County Board of Commissioners continues to review whether the county parks millage should be increased to meet expected demands. The matter was discussed at a Thursday meeting. Berrien County Parks Director Brian Bailey tells WSJM News the parks plan includes several improvements that will be needed at county parks in the coming years.
"We have some aging infrastructure around most or all of our county parks," Bailey said. "Silver Beach is an example where the playground that's down there was installed in 1992. We have it professionally inspected every year, and we inspect it ourselves weekly, but it is aging and it's going to need to be replaced soon."
Bailey says that'll cost around $250,000. Silver Beach County Park also needs a new concessions area. The talk is about increasing the parks millage from 0.10 mills to 0.20. He thinks people are supportive of the idea.
"From what I hear and from what I saw today, most of the people are, yes."
The average homeowner pays about $9 per year for the parks millage and so doubling it would bring that to $18. Bailey says the county board is waiting until around next April to make its decision. At Thursday's Berrien County Board of Commissioners regular meeting, Commissioner Ezra Scott wondered if the question could be put to the people on a ballot. Chair Mac Eliot said, under state law, millages of less than 0.25 mills are up to the county board.