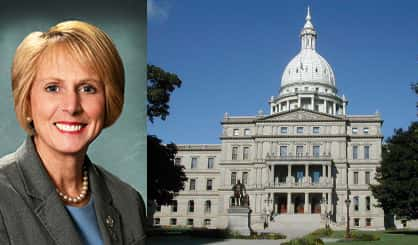 State Senator Kim LaSata can only be optimistic that Michigan lawmakers will be able to work out budget issues with Governor Gretchen Whitmer. The Legislature approved a state budget on time, but the governor used line item veto powers to strip funding for a variety of programs, calling the budget a mess. Senator LaSata tells WSJM News her office has been hearing a lot from those affected by the vetoes.
"There are a lot of people that are being harmed by not getting the money that they need," LaSata said. "Whether it's students at universities or colleges, and it's so unfair that charter school kids, that the governor doesn't think they're worth as much as the traditional public school kids."
LaSata says the line item vetoes have affected funding for autistic children, the Jobs for Michigan's Graduates program, and more. She says legislative leaders are negotiating with the governor, and we have to wait to hear what they come up with next.