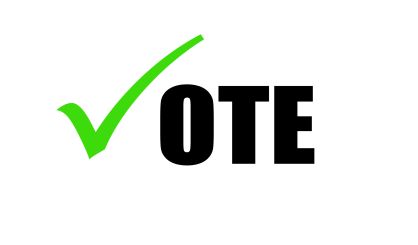 Tomorrow is Election Day for some in southwest Michigan. Benton Harbor voters will be choosing between Mayor Marcus Muhammad and City Commissioner Ron Singleton in the mayoral race. Three city commission seats are also on the ballot, but only one is contested. Commissioner Sharon Henderson is unopposed in Ward 1, while Jerry Edwards doesn't have an opponent in Ward 2, as current Commissioner CF Jones is not on the ballot. Three candidates are vying for two at-large seats. They are incumbent Commissioners Mary Alice Adams and Edward Isom along with Jennifer Nesbitt.
In St. Joseph, three city commission spots are up for grabs among six candidates. Incumbent Commissioners Jeff Richards, Laura Goos and Lynn Todman face challengers Al DiBrito, Shawn Hill and Susan Solon.
South Haven voters also have two city commission races to decide. Mayor Scott Smith is running unopposed, as is Letitia Wilkins in Ward 1. The contested races are in Ward 2 between Jeff Arnold and Nadine Newman and Ward 3 between Commissioner Steve Schlack and Liji Hanny. Marijuana is also on the ballot in South Haven, as the city commission is asking voters to decide on a complete prohibition of recreational marijuana businesses.
Polls are open the normal time of 7 a.m. to 8 p.m. New this time is you can register to vote the day of the election, and you can vote absentee with no reason for the first time.