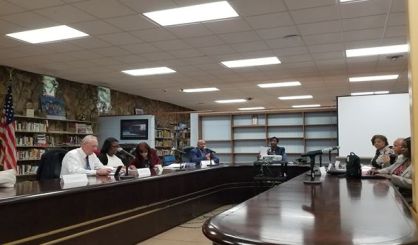 The new Benton Harbor Area Schools Community Engagement and Advisory Committee is hitting the ground running as it met again Monday night to establish its subcommittees and assign their areas of focus. The body proposed by the state and charged with drafting a turnaround plan for the school district will be divided into four subcommittees. Their areas are facilities, community engagement, academics, and finances. Each subcommittee will hold several meetings as they dig in. Deputy State Treasurer Joyce Parker tells WSJM News they'll first assess the district.
"There's a time frame established where the assessment has to be completed within 90 days," Parker said. "The subcommittees will be working starting this week in order to get that process underway."
Things to be studied will include the budget, academics, discipline, and previous turnaround plans. Parker says the schedule will be aggressive.
"They're going to organize their work in the areas we identified here at the meeting tonight, and they'll also receive from me a time frame, some tentative schedule, that will give them some guidance in terms of how much time they will have in order to get the work completed."
Throughout the process, the committee and its subcommittees will hold meetings with a variety of public groups. The final plan drafted by the Community Engagement and Advisory Committee is due April 1. Parker said the Benton Harbor Area Schools Board of Education, Michigan Department of Treasury, and Michigan Department of Education would all have to approve the plan in the end. If they do, there would then be discussions on how to implement the plan.