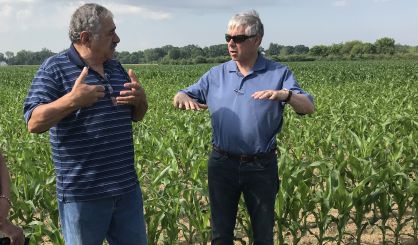 New legislation in the U.S. House aims to reduce labor shortages faced by farmers around the country. Congressman Fred Upton tells WSJM News not having enough workers costs southwest Michigan farmers year after year.
"I know a good number of farmers who literally leave perhaps as much as $100,000 in unpicked crops — whether it be tomatoes, cucumbers, fruit, blueberries — in the fields because they don't have the worker supply to pick those crops," Upton said.
The Farm Workforce Modernization Act would create a system to provide agricultural workers an opportunity to earn legal status.
"If an individuals commits to working on a farm for the next five years, they'll be eligible to have legal status here, and really commit to that farm operation for the next number of years."
Upton says that creates an incentive for a worker to stick around. The act is also designed to improve the H-2A visa program and establish a mandatory E-Verify system for the agriculture industry. Upton hopes for a committee hearing soon, and says President Trump has told farm groups migrant worker reforms are needed.