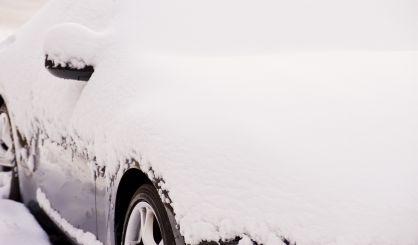 A winter storm warning is still in effect until 5 p.m. Tuesday for Berrien, Cass and Van Buren counties. WSBT meteorologist Matt Rudkin says St. Joseph, Benton Harbor, Stevensville, and Bridgman will likely be spared the brunt of the storm when it comes to snowfall totals. The heaviest amounts will be further inland, as is typically the case with lake effect snow.
"Get over towards Eau Claire, Coloma, Dowagiac, Paw Paw and Decatur, those areas will be the sweet spot where someone is going to pick up eight, ten, 12 inches of snow," Rudkin tells WSJM News.
The storm is expected to wind down by the middle to late part of the afternoon. Cold air, however, has turned what were slushy or wet roads in neighborhoods into sheets of ice.