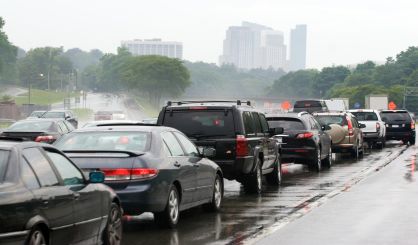 Following the passage of reforms to the state's no-fault auto insurance system earlier this year, a big change is on the way for 2020. The Michigan Catastrophic Claims Association is dropping the assessment charged per vehicle from the current $220 to $100. The 55% reduction will take effect July 2 and run through June 30, 2021. Senator Aric Nesbitt of Lawton, whose Senate Bill 1 was the impetus of the changes tells WSJM News the MCCA fee will only be charged for those who keep their full, unlimited medical coverage and will be eliminated for all other insurance plans.
In a statement, state Representative Pauline Wendzel calls the rate cut a "huge win for the drivers of Southwest Michigan and is just the beginning."
Wendzel continued, "Michigan drivers who chose to keep their unlimited lifetime medical coverage will go from paying $220 per year to only $100 per year. Those who choose lower limits for medical coverage may avoid the fee altogether."
The new auto insurance law fully takes effect in July of 2020 and ends Michigan's status as the only state in the nation that mandates unlimited lifetime personal injury protection coverage. The new bipartisan auto-insurance law also mandates savings on the PIP portion of the insurance premium, which can make up 50% of a driver's total insurance bill.