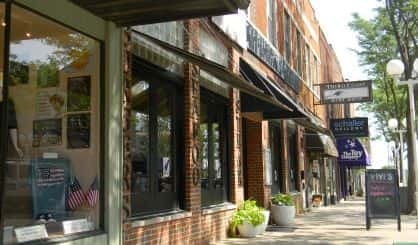 The final public open house on the city of St. Joseph's Master Plan is today from 4 to 7 p.m. Kristen Gunderson is the city's community development director.
"After this meeting, the consultant will finalize the draft document, which will be presented to the steering committee in December," says Gunderson.
The meeting is being held at St. Joseph City Hall.
"The steering committee met last Wednesday and reviewed the draft document. It's available on our website. If you click on the upper right-hand corner on the link, you'll be able to find the draft document," said Gunderson. "The consultant will be here to answer questions, and there's not a formal presentation."
Work on the Downtown Vision Master Plan has been ongoing for several months. You can view it here.