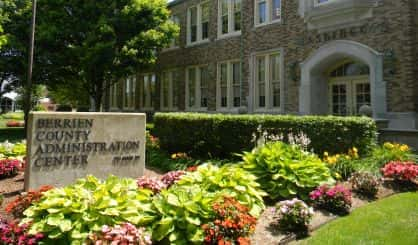 Berrien County's budget for 2020 is now in place, but it does include a deficit that was made up for by taking out some reserve funds. At Thursday's meeting of the Berrien County Board of Commissioners, Commissioner Ezra Scott took issue with the $1.3 million shortfall.
"We still need to start as a county, in my opinion, we need to start living within out means and if we have to start cutting places, then we're gong to have to start cutting," Scott said.
Berrien County Administrator Bill Wolf said the $1.3 million is being moved to the general fund from the delinquent taxes revolving fund. The reason for the need is an increase in the county's retiree healthcare costs. Wolf said the need to dip into the delinquent taxes revolving fund probably won't happen next year. Commission Chair Mac Eliot said it's important not to draw from that fund too often, but he thinks doing it once this year would be prudent. In the end, the county budget was approved with only Scott voting no.