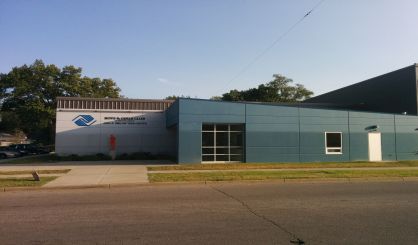 The U.S. Attorney in Grand Rapids this month announced $37,000 in funding for the Boys and Girls Club of Benton Harbor to fight crime in a violent neighborhood. Boys and Girls Club of Benton Harbor Director of Operations Liji Hanny tells WSJM News the money will go into Project Learn.
"It's an evidence-based program that uses high-yield learning activities to help kids with their homework, do some tutoring, a program that deals with the whole kid," Hanny said.
Project Learn will be five days a week, 36 weeks a year and include transportation for members. Hanny says it will boost the self-esteem of kids who take part.
"Some of the benefits of Project Learn is that it's an individualized, structured learning experience, self-paced and self-directed learning, it improves attitudes toward learning,and it also takes a regular classroom setting and turns it into much more of a fun environment."
Hanny says local police and other groups determined the Blossom Acres housing development should be the focus for the initiative as it is one of the most violent neighborhoods in the area. Berrien County Prosecutor Michael Sepic says the program will hopefully help residents achieve a greater sense of community, leading to a lower rate of violent crime. Hanny says they've already got a waiting list of kids who want to take part.