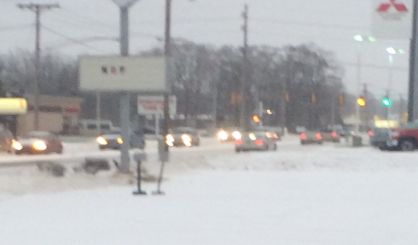 With winter weather here, Michigan State Police are reminding everyone of some basic things they can do to keep themselves prepared for emergencies. Spokesperson Dale George tells WSJM News it's better safe than sorry.
"Governor Whitmer declared this week as Winter Hazards Awareness Week because we're moving into those colder months and we all feel it's very important for Michigan residents to know that this is the best time to prepare for the colder weather," George said.
George says prepare your home by insulating any exterior water lines, locking in a propane rate now, having the furnace inspected, and cleaning out gutters to prevent ice dams from forming. That's not all.
"Make sure you have a carbon monoxide detector because CO poisoning is more common in winter months when furnaces are turned on and portable generators are more often used."
It's also a good idea to prepare your vehicle by replacing the wiper blades, having the brakes and battery checked and putting an emergency kit in the vehicle. The kit should include a radio, a flashlight, a mobile phone charger, a shovel, blankets, a first aid kit, and food and water. You can find out more at Michigan.gov/MIReady.