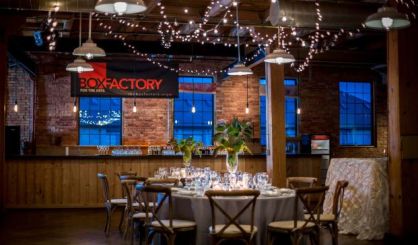 Supporters of the Box Factory for the Arts in St. Joseph are being asked to step forward and help it overcome a financial bump in the road. Board President Judy Sokolowski tells WSJM News expenses for the Box Factory have gone up due to problems with the building's furnaces and roof.
"There are a lot of unusual expenses with an old building, and we're finding they're eating into our revenue," Sokolowski said.
Sokolowski says the building was constructed in 1905 and was used as an actual box factory. It still has many of the original fixtures. The Box Factory for the Arts is seeking donations to match a couple of grants. One, for $15,000, is from the Gast family. As for the second one…
"We received a grant from the Frederick S. Upton Foundation to do repairs to our roof and some related brick work. They have given us $25,000, which we need to match so we have $50,000 toward that roof repair."
In addition, Sokolowski says the lack of a tenant, or tenants, for about 7,700 square feet of commercial space on the top floor has cut into revenue. She says the space is fully refurbished and tenant-ready. Anyone who wants to help the Box Factory meets its matches can send a check, call, or visit its website. Those interested in the space on the top floor can call.