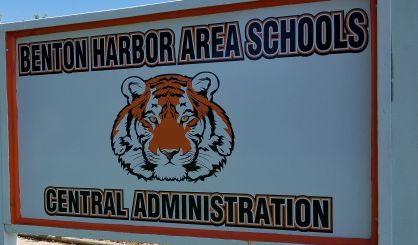 Several programs are being run at Benton Harbor Area Schools to get the students more engaged, and also bring in their parents. Interim Superintendent Patricia Robinson tells WSJM News one recent event was Family Literacy Night this month at Hull, the district's school for grades one through three. She says the turnout was strong.
"There were 70 participants, which is pretty big number, a big group," Robinson said. "We were excited about that. Students were able to choose books to take home."
Robinson says Family Literacy Night was aimed at helping to improve literacy among the younger students. Also, she notes the district has brought back a robotics program at the middle school, which it didn't have last year. The goal is to boost the confidence of students while teaching them engineering ideas. Finally, Robinson told us the district is working with Western Michigan University on a program to teach soft and study skills to middle schoolers.