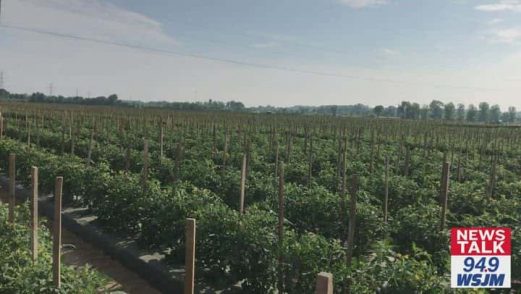 Congressman Fred Upton welcomed news this month from the U.S. Department of Agriculture that farmers in southwest Michigan can now apply for help to recover from poor weather this year that's damaged their crops. Upton says he and other members of the Michigan delegation sent a letter to U.S. Ag Secretary Sonny Perdue asking for a disaster designation, and it came.
"It's good news that we in fact got the disaster declaration for many of our counties, not all, but many of them as it related to the weather issues that we've had," Upton said. "That means our farmers will be eligible for low-interest loans, and it should help them as they prepare for next year."
Upton says he's talked to many farmers who are hurting this year. The Agriculture Department has announced 43 Michigan counties as primary natural disaster areas, including Berrien, Cass, and St. Joseph, and 31 additional counties as contiguous disaster counties, including Kalamazoo and Van Buren. Growers have eight months to apply for assistance.