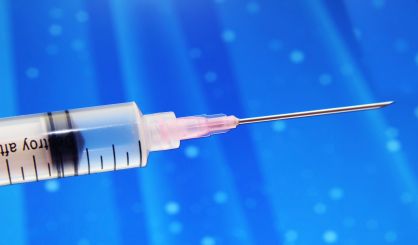 It is time to get your flu vaccine. So says the Berrien County Health Department. Spokesperson Gillian Conrad tells WSJM News it's not too late.
"Usually, we see flu seasons peak between December and February, but it really can occur late in the season," Conrad said. "Last year, for instance, we didn't see flu activity peak here in Michigan until March."
It takes about two weeks for the flu shot to kick in. Conrad says the flu may not sound serious to some people, but it leads to deaths every year. So far in 2019, there have been five pediatric flu deaths in the United States, although none in Michigan. With the holiday season here, Conrad says you can help protect vulnerable loved ones by getting the flu shot.
"If you show up for a family gathering during the holidays, bring presents, don't bring the flu. It's really important that you're getting vaccinated against the flu before you're spending a lot of time with family and friends this holiday season."
Conrad says the final Berrien County Health Department Flu Shot Friday will be this Friday. You can go to the health department offices in Benton Harbor or Niles and get the vaccine. After that, you can make an appointment. It's also easy to get the flu shot at your doctor's office or a drug store. Conrad says the shot is the best say to protect yourself and loved ones. It's recommended for those over the age of six months. You can find locations where the flu shot is available right here.