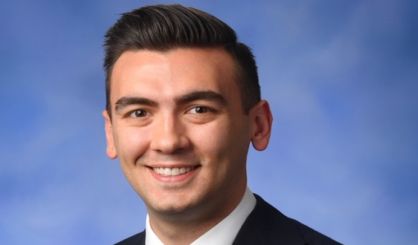 A new president has been hired for the Southwest Michigan Regional Chamber. Chamber Interim President Greg Parrett tells WSJM News the board on Wednesday voted to appoint Arthur Havlicek to the leadership post. He's a Bridgman resident who worked for the campaign of state Senator Kim LaSata. Parrett says Havlicek comes to the organization in a position to make a difference.
"We're very excited about the future because Arthur has a strong staff with Sarah Spoonholtz as an administrative director to assist him," Parrett said. "She has a few years background with the chamber, and between the two of them, I think we are going to have the best chamber that we have ever had."
Havlicek is a 2010 graduate of Lake Michigan Catholic and a 2014 graduate of Grand Valley State University. Parrett says he brought along an impressive presentation to the chamber board. Havlicek currently serves as an adviser to west Michigan lawmakers in the state House. He will start with the chamber on January 2.