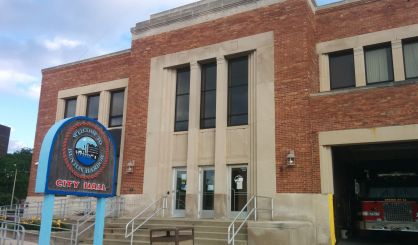 Benton Harbor City Commissioners want to avoid a repeat of a situation that arose last year when the trash wasn't picked up for nearly a week. At a Monday meeting of the city commission, Mayor Pro Tem Duane Seats separated the city's monthly trash collection bill from the accounts payable listing to propose a motion specifying exactly to whom the trash payment would be made. That's because there's a dispute within Wecycle Industrial Sanitation regarding who owns the company. In November, the city's payment went to the wrong person, leading to the trash not being picked up. Seats said on Monday that can't happen again.
"I refuse to allow the city residents to go through the same thing that we went through with trash in the street, trying to get people with Two Men and a Truck to pick up trash," Seats said. "That's unacceptable. Either we figure it out, or we move on."
Seats said the check should be handed to the person running Wecycle, and its own internal disputes are a matter for someone else.
"It's not our responsibility to handle internal matters, but it's not our responsibility to fund them, either."
That's why Monday's vote to pay the trash bill specified the check will be given to Robert Edwards, who is currently running Wecycle Industrial Sanitation. Meanwhile, Virginia Huddleston and Jewell Allen continue to claim ownership of the outfit.