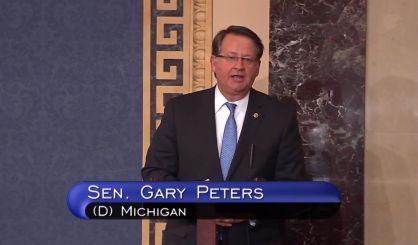 Take a step back and deescalate the conflict with Iran. That word from U.S. Senator Gary Peters, of Michigan, after the U.S. killed an Iranian general and Iran fired missiles at two military bases housing U.S. troops in Iraq.
"I think we're all relieved that after the missile attack on bases in Iraq that there were no casualties," Peters told Michigan News Network. "No Americans or Iraqis were hurt in that attack. I think it's a testament to the preparation made by the U.S. military to make sure personnel were protected. They knew an attack was gong to come as a retaliation from the attack against the general."
Peters says it's important to protect the U.S. against any attack and cyber attacks. He also says Iran has been effective at cyber attacks, as good in some respects as Russia and China.