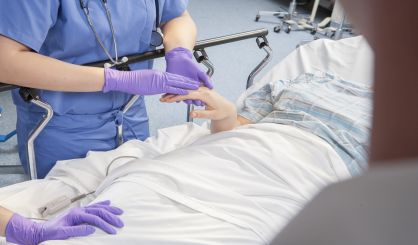 A tax that stood to affect the makers of medical equipment has been repealed, and Congressman Fred Upton intends to keep it that way. He tells WSJM News a spending agreement approved late last year did away with the Medical Device Tax. He says it would have harmed some southwest Michigan businesses.
"The impact on us in southwest Michigan was enormous," Upton said. "Stryker, one of our larger manufacturing companies, figured it was going to cost them nearly $100 million a year to pay that tax."
The 2.3% tax on the gross sales of medical devices became law as part of the Affordable Care Act, but hasn't been collected over the past four years. The tax was set to take effect again in January. Not anymore.
"That provision was included as part of the end of the year package on spending, and it better not come back."
Upton says he believes the tax would have just been passed on to consumers. He had worked for the past several years to get the tax repealed.