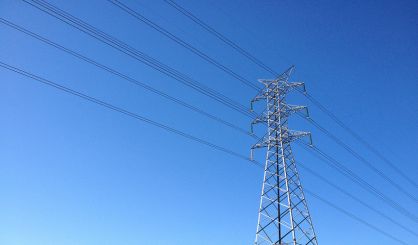 Utility companies are bracing for the worst with a combination of rain, ice and snow in the forecast. Consumers Energy spokesman Brian Wheeler says they already have crews on standby if they get massive power outages with this winter storm.
"There is a lot to be concerned about this this storm, because we don't know how it's going to turn out," says Wheeler. "Snow obviously causes some concern, but the biggest thing we have to be alert for is what happens with the ice. Ice can known down trees and power lines, and can also put a tremendous amount of weight on those lines themselves."
Wheeler says the worst ice storm they had was over the holidays in 2013 when 300,000 lost power. He says be prepared with plenty of food and water on hand and charge your cell phones in case you do lose power.
Van Buren County is under a Winter Storm Warning from the National Weather Service from 7 a.m. Saturday until 10 p.m. Sunday. Ice accumulations of as thick as a half-inch are expected from the county north along with snow and sleet. NWS meteorologists say power outages are likely, along with damage to trees. Travel will be "difficult," according to the forecasters.