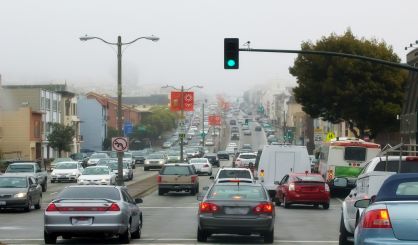 The Michigan Department of Insurance and Financial Services has launched a website to explain how the state's auto insurance system is going to change this year. Due to reforms signed into law last year, unlimited personal injury protections will no longer be required with all auto insurance policies in Michigan come July 1. DIFS Director Anita Fox tells WSJM News this opens up options for people.
"In the past, you could only choose unlimited lifetime benefits, which are great if you can afford them," Fox said. "Under this law, you're going to have to make some choices. Do you want to stay with unlimited, do you want some lower coverage levels?"
Fox says the new website includes a consumer guide for how the new law will work and how it will affect individuals.
"You'll be able to look at that, and we've put up sample forms of what you're going to have to fill out so that when you get to your agent, you'll know what you're looking at and what you have to bring with you to make those kinds of choices."
Fox says the Department of Insurance and Financial Services has also set up a fraud investigation unit, and is working closely with insurance companies and actuaries as the date for the new law to take effect gets closer. She says you can expect to be contacted by your auto insurance company soon regarding how you would like your policy to change. The new state website is Michigan.gov/AutoInsurance.