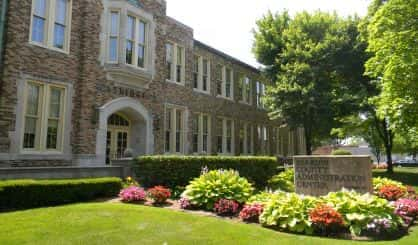 The Berrien County Sheriff's Department has been able to help a Galien woman avoid losing her home as a result of possible title fraud. Deputy Kelly Laesch tells WSJM News the situation involving Joy came to her attention thanks to Berrien County Treasurer Bret Witkowski. Witkowski had spoken to Joy at a show cause hearing this year as she was in danger of foreclosure due to unpaid property taxes. Laesch says Joy had been in a land contract with the 91-year-old owner of the property in question when Joy met the contract's terms and paid the place off in 2016.
"She was just waiting for the homeowner to give her the deed or to go and do the paperwork to put the home in her name, and the homeowner just kept putting her off," Laesch said.
This wasn't sorted out until Laesch got involved, but what happened was the 91-year-old property owner had handed off the parcel via quit claim deed to a caregiver. The caregiver didn't have all the necessary information regarding who should own the property. Laesch tracked her down.
"I went back to the caregiver, and she said she was willing to put it back in Joy's name, and so they went and did a quit claim deed and now Joy has her property back."
The property is now in Joy's hands where it should have been all along. Witkowski tells us Joy is working to pay off its back taxes. Meanwhile, Laesch says this is a lesson to always speak up if you find yourself in tax trouble. She plans to forward her report on the case to the prosecutor when it is finished.