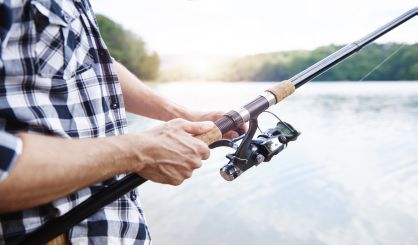 It's a free fishing weekend in Michigan. That means you don't have to buy a license Saturday, Sunday, or Monday.
"In southern Michigan, mid-Lower Peninsula down, we're still fishing but we have a lot of open water and no ice," says Suzanne Stone of the Department of Natural Resources' Fisheries division. "From about mid-Lower Peninsula up through the U.P., we have really good ice, so you see a lot of ice fishing."
Stone says people like to fish for pan fish this time of year: blue gill, crappie, and northern pike. Monday is included in the free fishing weekend because it's President's Day, a state and federal holiday.