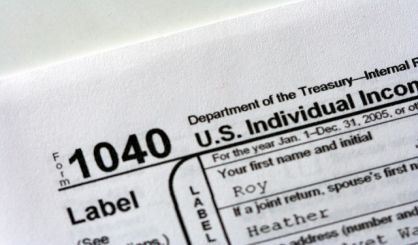 With tax time here, the Michigan Department of Health and Human Services is reminding those who are filling out their returns they'll have a chance to make donations to helpful causes. Spokesperson Bob Wheaton tells WSJM News the Voluntary Contribution Schedule Form 4642 contains checkoff boxes for programs including the Fostering Futures Scholarship Fund.
"What the Fostering Futures Scholarship does is it provides scholarship dollars for children who have experienced foster care in Michigan to pay for college," Wheaton said.
Wheaton says that program helps many young Michiganders overcome obstacles to higher education.
"Just in the year 2019 alone, the Fostering Futures Scholarship provided scholarships to more than 540 youth who experienced foster care and helped them go to college."
Another fund highlighted by Health and Human Services is the Children's Trust Fund. It provides support to programs that prevent child abuse in all 83 Michigan counties. You can check off either program when doing your taxes and donate any amount you like from your refund. During the 2018 tax year, more than 2,800 individuals opted to use the checkoff for the Fostering Futures Scholarship Trust Fund, generating more than $30,000. In the same year, the checkoff option raised more than $79,000 for the Children's Trust Fund.