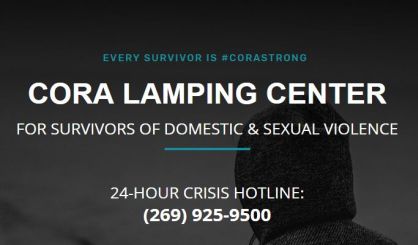 The Avenue Family Network is opening up a brand new Cora Lamping Center to help survivors of domestic and sexual violence in the area. Executive director Joe Goepfrich joined WSJM's Jonny Reinhardt on "Got Something To Say" to talk about the open house on Tuesday from 3 to 6 p.m. at the center's new location at 777 Riverview Drive in Benton Harbor.
"It's just a wonderful opportunity for us to be able to expand our capacity for survivors," says Goepfrich. "We'll have 24 beds, where right now we only have 13. We'll have enough staff offices for all of our staff to be in one location along with meeting rooms and support group rooms."
The current facility is 112 years old, and was in need of being replaced.
"It's not accessible," says Goepfrich. "It's something we've been very grateful to have, but we know that the needs are out there and there's a better way of being able to deliver those services."
You can hear the full interview tonight at 5:30 on News/Talk 94.9 WSJM and it will be available in the podcast section of WSJM.com or wherever you get your podcasts soon.