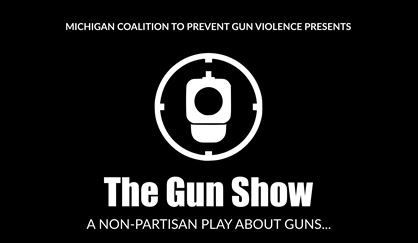 Coming up this month will be a one-woman show focused on gun violence at the Ghostlight Theater in Benton Harbor. "The Gun Show" is being brought to the area by Interfaith Action of Southwest Michigan, a group representing around 30 churches and faith-based organizations. Co-lead Vicki Schroeder tells WSJM News Interfaith Action recently heard more about the threat to public health posed by gun violence at a meeting with health officials.
"We are starting to work on putting a collaboration together to figure out how to move forward around the reduction of gun violence," Schroeder said.
That's why Interfaith Action invited actress and MSU senior Jala Jackson to perform her show at the Ghostlight. It's been supported by the Michigan Coalition to Prevent Gun Violence.
"They are performing this play all around Michigan, so it was pretty exciting to bring this to Berrien County."
Following the performance, Dr. Linda Brundage of the Michigan Coalition to Prevent Gun Violence and Dr. Sid Mohn of Interfaith Action will lead a discussion. Schroeder says the one hour show will be at 7 p.m. on February 27 with the discussion continuing through 9 p.m. Everyone is invited.