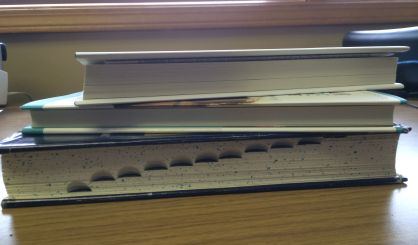 The Van Buren District Library will be marking March Madness this year in its own way. It's going to pit books up against each other in a bracket-style competition, says spokesperson Kay McAdam.
"We've got 64 titles, and it's just like the NCAA tournament," McAdam told WSJM News. "We have 32 current novels going up against 32 classic novels. Over the course of six weeks, the patrons and the general public can vote on their favorite novel in each of the pairings."
McAdam says the first round will start February 22 with Fight Club versus The Three Musketeers. It will also see Memoirs of a Geisha go up against Shogun, and Fifty Shades of Grey versus The Scarlet Letter. McAdam says library patrons can vote for their favorites in each round online. In the end, the book that emerges as the March Madness champion will get stickers placed on all the library's copies noting as much. McAdam says the competition gets people to re-read classics and to check out newer books. Last year's winner was Charlotte's Web.