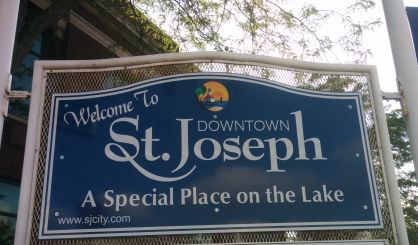 St. Joseph Today is busy planning for the next March Mannequins event, which is now slated for Friday, March 13 from 7 to 8:30 p.m. in downtown St. Joseph. St. Joe Today's Daniele Crevier tells WSJM News March Mannequins is the replacement for the former Live Mannequins event that used to be held downtown in December. The evening will feature downtown storefronts filled with live actors posing as mannequins.
"Community volunteers, employees, staff members are going to pose perfectly still in participating locations from 7 to 8:30," Crevier said. "So they're completely still for an hour and a half. This year's theme is going to be Night at the Museum, so we're really excited."
Crevier says there will be more than 25 displays downtown. Everyone's welcome to come and check out the displays, eat at a downtown restaurant, or browse the shops. The public can also vote on their favorite mannequin displays.