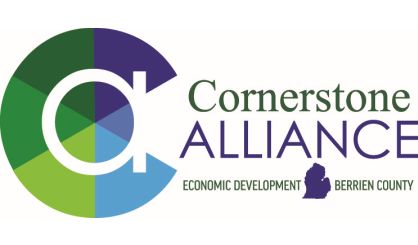 With many businesses now being forced to temporarily close due to Governor Whitmer's "Stay Safe, Stay Home" order, she is acknowledging there will be pain felt in the economy. But, there is also help available. Cornerstone Alliance president and CEO Rob Cleveland is reminding businesses that they are the Small Business Administration provider for Berrien, Cass, and Van Buren counties.
"Essentially what that means is we have funds available to loan at our disposal that don't have to go through the federal SBA guidelines," Cleveland tells WSJM News. "We work with area lenders on getting those funds out, and we have funds at our disposal as well."
Cleveland says the first option would be for businesses to contact their lenders, but after that, Cornerstone is there.
"We have the ability, right now today, to help local businesses who are in trouble," adds Cleveland.
He says a survey must be completed online so that Cornerstone Alliance knows your business needs help. After that, the assistance can be set up.
Cleveland is also telling companies deemed essential and that will stay open to print out letters on company letterhead for their employees to have in their vehicles while traveling to and from work, identifying what they do as something that's exempt from the governor's "Stay Home, Stay Safe" order.