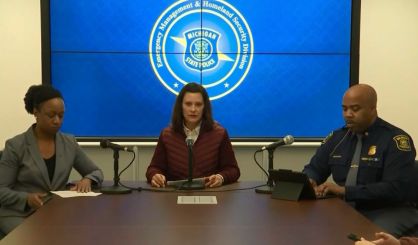 Michigan is now under a "Stay Home, Stay Safe" order signed by Governor Gretchen Whitmer. She says public health scientists are clear that a 14-day freeze on movement will stop the spread.
"The better for our ability to meet needs at our hospitals that are seeing their capacity stretched to the limit already," Whitmer told the Michigan News Network. "The more we can do in terms of protecting other people, the quicker we will come out of this crisis."
The governor says Michigan hospitals are running low on supplies and the state has been buying from sources in Michigan and overseas.