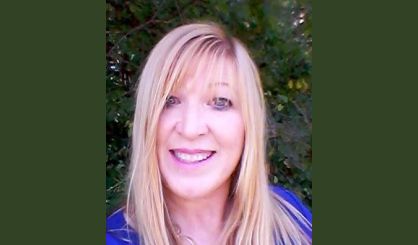 South Haven North Shore Elementary fifth grade teacher Julie Sheppard is a finalist for the national Hannah E. MacGregor Teacher of the Year award. The award will be given out on June 18 at the National History Day National Contest Award Ceremony in Maryland, which Sheppard tells us will be held virtually this year due to the coronavirus pandemic.
"Considering it's a large pool with one from each state, it's kind of like the Hollywood thing, and I'm honored to be up for the Grammy," said Sheppard with a laugh. But she is serious about the award and her work with the students. "I think it would bring even more positivity and show everyone if we did win this – and I say we because I believe everything takes a village and my kids are behind this – that we are educationally a rich foundation that the kids take the study of social studies and citizenship pretty seriously." Sheppard adds it would be a great thing for the district.
Sheppard has spent her entire career teaching in South Haven and also coaches middle school volleyball and is the history coach for 4th through 12th grades.
Each of the 58 National History Day affiliates may nominate one high school teacher for this award, and Sheppard is the senior division nominee from Michigan. Every nominee for the $10,000 award is a teacher who demonstrates a commitment to engaging students in historical learning through innovative use of primary sources, implementation of active learning strategies to foster historical thinking skills, and participation in the National History Day Contest. All nominees will receive $500, each, as a result of their nominations.