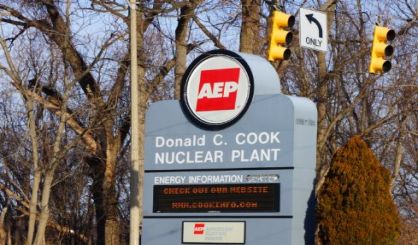 With the COVID-19 pandemic having reached Berrien County, the Cook nuclear power plant near Bridgman is ready to continue serving the community even if staff are affected. Cook plant spokesperson Bill Downey tells WSJM News as a nuclear power plant, they already had plans in place.
"As you might know, we've been practicing emergency planning for a long time, long before any pandemic hit our door," Downey said. "Even though this is a little bit different, we're definitely prepared."
Downey says the staff that do report to work are being screened.
"We've got to have people keeping the lights on, so we've reduced staff as much as we can, but we still have workers there at the plant taking care of things. We've taken some pretty extreme measures, as you might imagine, to make sure that we keep our employees safe and keep the power on at the same time."
Also set up outside the plant is what Downey calls "Camp Cook." It's a parking lot with about 80 campers all hooked up with electricity and water for staff to stay in should it become necessary to sequester anyone. So far, no one is living in the campers, but they are ready if needed. Downey says employees supplied them.