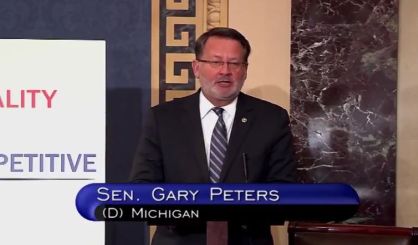 As lawmakers in Washington consider how to help bolster the economy during this coronavirus pandemic, U.S. Senator Gary Peters of Michigan has proposed raising the pay of essential workers like healthcare and grocery workers.
"The proposal I'm putting forward and will hopefully be part of the negotiations in the next package would pay an additional $13 an hour for a person who is in an essential job that is deemed absolutely required for us to continue to function," says the metro Detroit Democrat. "It would also have to be a job that interfaces with the public on a regular basis."
Peters says there would be a cap of $25,000 and those making more than $200,000 could only make $5,000 more. The proposal also calls for a $15,000 essential recruitment incentive to attract and secure the workforce needed in Michigan and across the country to fight this public health crisis.