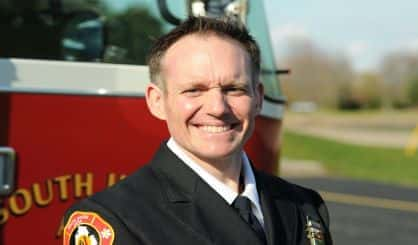 Firefighter and paramedic Brandon Hinz will be the next director of South Haven Area Emergency Services. He'll take over for Ron Wise when Wise retires on September 30. Hinz has been a firefighter and EMT for SHAES since 1999, and is from Geneva Township. He tells WSJM News it's an honor to take the director position.
"I would like to keep the SHAES tradition going on in the future," Hiz said. "Our highest priority has always been and will always be keeping our community safe."
Hinz believes SHAES can rise to the occasion during the COVID019 pandemic.
"It's going to be challenging, but we're up for it. We're well-trained and will continue partaking in training over the next few weeks, especially, as it comes to a head, and I believe we'll be able to work through it like we have other challenges in the past."
Hinz was selected by the SHAES Authority Board following a national search. A committee of citizens took part in the selection process. He lives in Geneva Township with his wife and two sons, and enjoys farming.