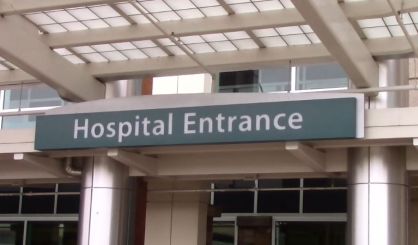 Spectrum Health Lakeland CEO Dr. Loren Hamel continues to urge everyone to keep themselves and others healthy by constantly washing hands, observing social distancing, and staying home as often as possible to limit the spread of coronavirus. Hamel joined WSJM's Jim Gifford Wednesday morning to talk about the situation locally, and says they currently have 14 patients hospitalized.
"This COVID virus is one wicked germ," explains Dr. Hamel. "It not only affects those who are older and sicker, which it certainly does, but it sometimes hits those who are much younger than you would expect and much healthier than you would expect."
Hamel says the virus can do more than just cause fevers, coughing, and pneumonia.
"It can hit your blood cells and your blood vessels, and your coagulation mechanisms, you liver, your kidney, your heart," adds Hamel. "It can produce a rather profound inflammatory response, and we're seeing a little bit of all of that."
He adds Spectrum Health Lakeland has been greatly helped by a donation of personal protective equipment from Whirlpool, which gave them several months of supplies. Hamel also cautioned against reopening businesses too quickly, saying until more testing is available and the medical community figures out how people can best become immune to coronavirus, quick action will bring about more illness and more deaths.