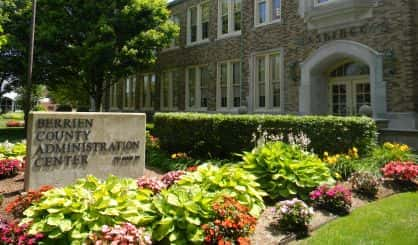 The Berrien County Board of Commissioners is asking Governor Gretchen Whitmer to revise her executive orders that shut down the state to allow for regional flexibility. The board on Thursday approved a letter to be sent to the governor stating its support for allowing workers in occupations that can mitigate the spread of COVID-19 and socially distance to go back to work. Board Chair Mac Elliott read that Berrien's position along a state line gives it unique challenges as a county.
"If we and the similarly situated counties are held to the same standards as the handful of counties in which COID-19 is prevalent, there will likely be irreparable damage to our economies and to the entire state."
The letter states workers in the fields of manufacturing, property maintenance, and food services should be allowed to resume activities. The letter also specifically asks that people be allowed to purchase seeds, paint, and gardening supplies. The board approved the letter unanimously.
The board's letter is attached below: