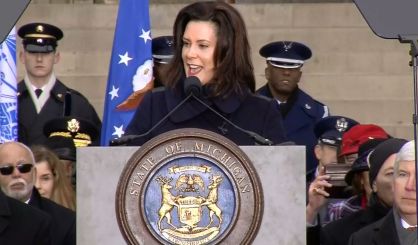 Governor Gretchen Whitmer has said several times she's not interested in being the running mate for Joe Biden on the Democratic presidential ticket, and was asked during Friday's briefing if she should formally take her name out of the running.
"I didn't ask to be thrown into the national spotlight. I've been trying to do my job," she said. "If the President of the United States hadn't tweeted about me, I don't know if anyone would be focusing on this. If Vice President Biden hadn't complemented me, I don't know if people would still be talking about it."
Her rise to national prominence, however, predated the COVID-19 pandemic and began with her delivering the Democratic response to President Trump's State of the Union address earlier this year. Whitmer has also hired one of the top strategists who had been working for Pete Buttigieg's presidential campaign.