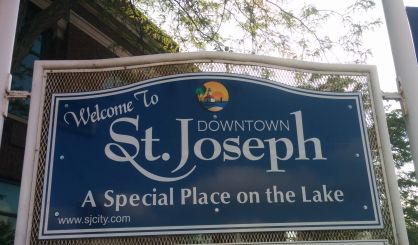 St. Joseph Today has canceled several summer events due to the COVID-19 pandemic. Director Amy Zapal tells WSJM News the cancellations extend through August. This means there will be no Lake Bluff Artisan Faire, Antiques on the Bluff, Wednesday Brown Bag Concerts, Friday Night Concert Series, or Chalk the Block this year. Zapal says the decision wasn't made lightly.
"Everything that St. Joseph Today does is for the purpose of supporting and serving our community by attracting locals and visitors and friends from all over to come here and invest in our community, so the fact that we have to take that off the table for the time being is absolutely heartbreaking for us," Zapal said.
Zapal says the organization had to accept the coronavirus reality.
"We do feel that this is the safest for our visitors, for our residents, and for our members. More than anything, the wellness of our community is at the top of our mind."
Zapal says the St. Joe Farmers Market opening date has also been delayed. They have not yet established when the new opening date will be. She hopes things can return to normal in September, and asks everyone to support local businesses by ordering carryout or picking something up curbside.