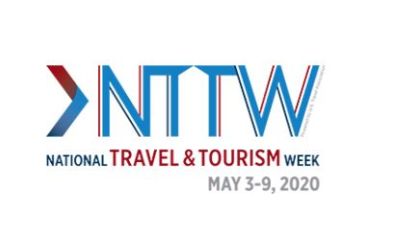 This is National Travel and Tourism Week, although it's being marked a bit differently this year. West Michigan Tourist Association Director Dan Sippel tells WSJM News they would usually be holding celebrations around the state, but right now, they're focusing on resiliency and looking to the future.
"Right now, we just want to focus on the fact that tourism is a huge part of our lives here, and will continue to be," Sippel said. "It's just going to be a little different."
Sippel says the West Michigan Tourist Association is providing people with as many virtual resources about destinations as it can. He thinks when things reopen after the pandemic, there will be huge pent-up demand.
"Our website and Travel Michigan's website, the number one pages that people go to are about weekend events, so that's going to make travel a little different, too. So we're hoping to give people those resources that they can plan and look out ahead, and see what their favorite properties are doing to make them feel safe."
With all of the usual festivals and events canceled, Sippel expects places like beaches to be crowded once people start moving around. As for later than that, he thinks many locations will hold impromptu events and travel-related business that survive will do all they can to make customers feel safe.