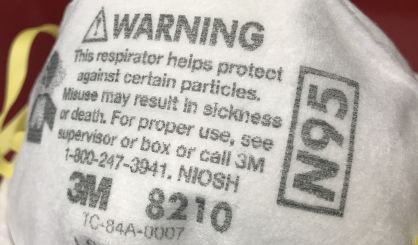 Benton Harbor Mayor Marcus Muhammad is telling residents a shipment of personal protective equipment is arriving this week. He posted a video update to followers on Facebook Tuesday.
"Speaking of masks, we do have the order out," Muhammad said. "We expect to get at least 2,000 this Thursday, and we'll begin to start distributing them and getting them out. We're going to start with low incomes, those most in need."
The city is moving to buy masks and hand sanitizer for all residents. It's thanks to a $250,000 allocation it's getting through HUD's Community Development Block Grant program. Muhammad told everyone to be patient as the PPE comes in, saying they'll eventually get to everyone.